co-pro
Four phases of fear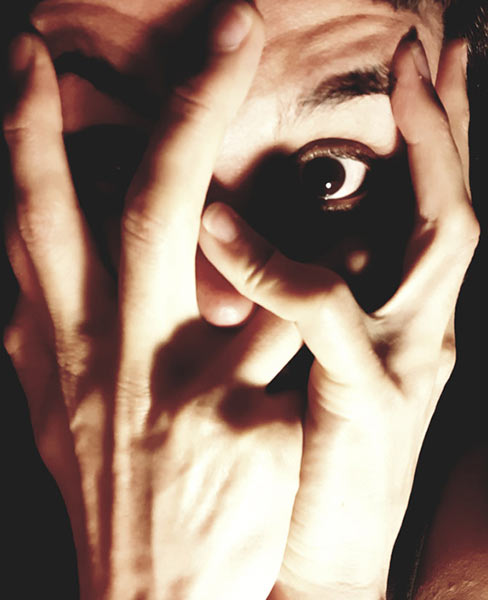 "four phases of fear" is a German-Palestinian dance film. In it, four dancers explore the theme of fear and identity. Social networks, family trees, self-images, smells, tastes and security are personal building blocks that shape our identities. In between lies fear, the fine distinction that defines us as individuals.

Diverse theories describe the phenomenon of fear and attempt to classify its origins, imprints, and effects into categories designed to make it more tangible. From biological fear as a constant companion, inherited traumas over generations, to tactical fear politics, learned fears understood as traditions and seemingly random phobias, we look for what separates us and what connects us.

"four phases of fear" will use elements of these theories and their points of overlap to examine personal fears and make them presentable. The four performers will decide in the process which facets of fear will be illuminated on a biographical, sociological and cultural basis and translate this artistically into four chapters.

The final piece will be shown several times in Ramallah, Palestine and Germany. In this way, the presence of the respective dance scene in another country is to be structurally strengthened and advertised by making the cooperation of the art scenes visible.
Team
Four phases of fear is a fair cooperation between bridgeworks and Al-Kasaba Theatre and Cinematheque and Stereo 48.

DANCE & PERFORMANCE Abdallah Damra // Josefine Patzelt // Amir Sabra // Camila Scholtbach // ARTISTIC DIRECTION Camila Scholtbach // Josefine Patzelt // CAMERA Konrad Bohley // Alaa AliAbdallah "Regash" // CUT Konrad Bohley

Funded by NATIONALES PERFORMANCE NETZ, Koproduktonsförderung Tanz, supported by Beauftragte der Bundesregierung für Kultur und Medien and the city of Cologne.
20.7.2021
18:30 Kunsthafen im Rhenania
Bayenstraße 28
50678 Köln

+ Artist talk after the premiere.